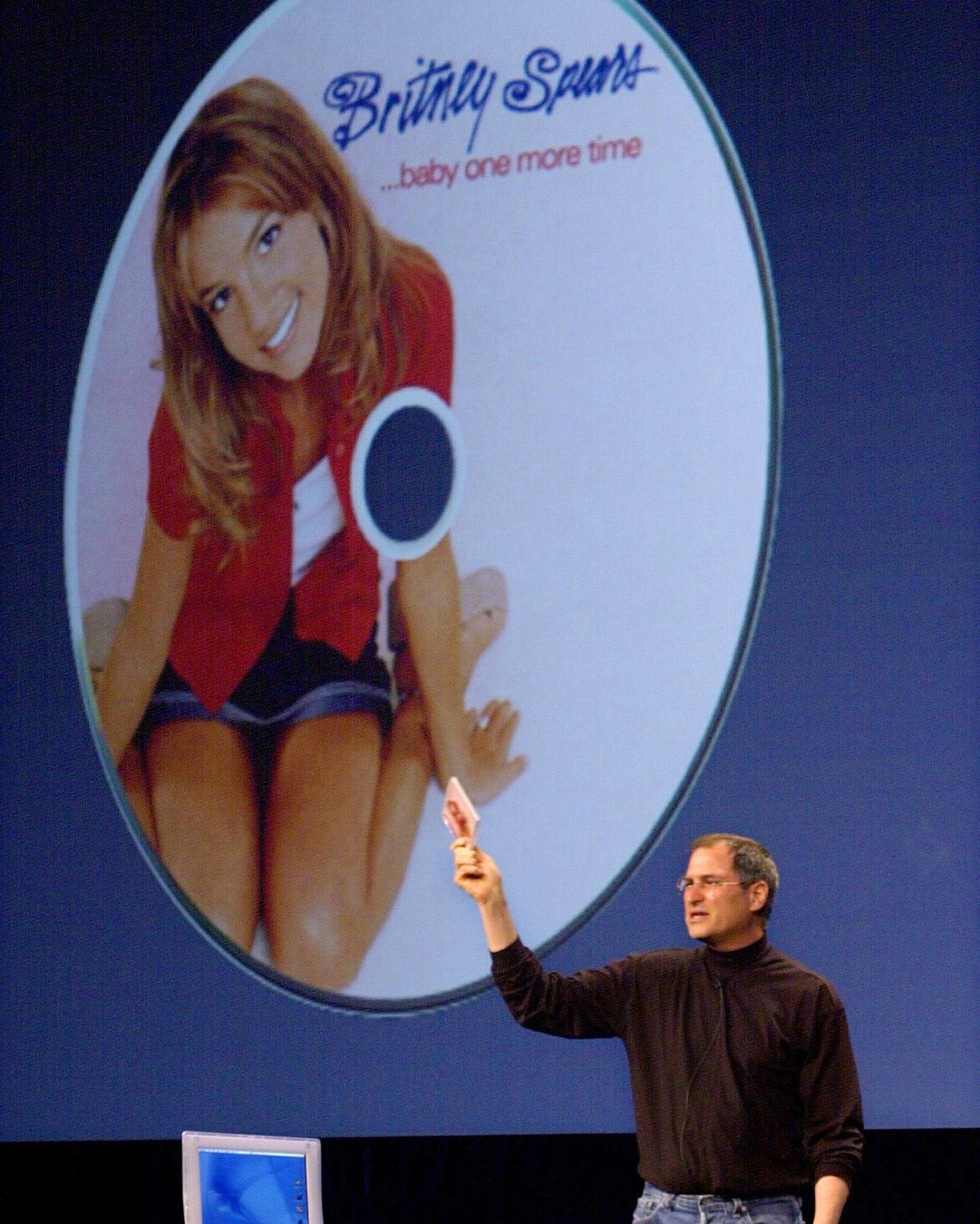 Steve Jobs holding up a Britney Spears CD, May 2000
COPY's Favorites of 2022: Music

What was your favorite...?

By the copy team

12.21.2022

Check out the playlist here
:)
Lily
Ants from Up There,
Black Country, New Road
This album shot me out of a winter slump. It was my first entrée into the British post-rock/experimental rock/however you want to describe it scene, and after seeing the lead singer's departure notice plastered all over friends' Instagram Stories in the days leading up to the album's release, I decided to listen to it just to be involved in the lore. What on first listen was jarring and chaotic slowly fell together in my dozens of listen-throughs. I'm a sucker for a long song, so "The Place Where He Inserted the Blade" (7:13), "Concorde" (6:03), and the gorgeous "Basketball Shoes" (12:37) became parts of my daily routine. I listened to this album all the way through last week for the first time in a few months and was immediately transported to February of this year, listening to these epic ballads in single-degree weather. There's also something so romantic and tragic about knowing I'll never hear these songs live with the original singer. It makes the whole listening experience a little more excruciating (in a good way).
"touch tank," quinnie
The only "TikTok song" I didn't get sick of and proceeded to listen to one million times. There's something so tender and beautiful about a grand, sweeping love song that references laundry and aquariums. 10/10.
"Not a Love Song," SASAMI
At the very end of SASAMI's killer nu-metal album released this year sits a gorgeous, orchestral track that somehow feels both intimate in its content and grand in its execution. "I tried to turn it into / Something so profound / It's not a love song / Just a beautiful, beautiful sound."
"Spitting off the Edge of the World," Yeah Yeah Yeahs ft. Perfume Genius
BIG and CINEMATIC! This song is all-consuming in its tender verses preceding a huge, boomin' chorus that sounds best with the volume allllll the way up. Yeah Yeah Yeahs know what they're doing. I think they're gonna make it big.
Squeeze
, SASAMI
Taylor

God Save the Animals, Alex G
This is an album about faith that sounds gnarled at times and tender at others. Alex G's artistic idiosyncrasies lend themselves to the strangeness and intensity that a quasi-religious theme begs for. It's far from the vibe of your classic guitar-wielding youth pastor—though Alex G seems to wink knowingly at that subgenre, borrowing and distorting its phrases—and lands somewhere closer to the eerie fervor of Paul Dano in There Will Be Blood. I can't think of the last album that captured and retained my attention the way this one has. Consider me a devotee.

"meta angel," FKA twigs
I listened to CAPRISONGS a lot right after its January release, and "meta angel" stuck with me. The song begins with friends talking about what they want the year to hold. One says, "I wanna be more confident, I really do," and the other mocks her desperate voice but then turns sincere: "You're gonna be more free, and you're gonna love more...I don't think so, I know so." It felt like a mantra I needed coming out of a hard year and into a new one full of unknowns.

"Pure Michigan," Julian Klincewicz
This song calmed me down in the thick of summer. It wistfully captures idyllic childhood moments and makes me feel like I'm listening to someone narrate my own memories (even though I've never been to Michigan). It feels tender, lived-in, and full of love.

"Hearts Aglow," Weyes Blood
I fell hard for this song ten seconds into my first listen. The ambient sound of waves and the soft guitar transported me back to several summers ago when I was sitting on my mom's balcony with her late at night, playing guitar over the sound of the ocean, our cat slinking around us on the balcony's edge. As "Hearts Aglow" expands beyond the quiet intro, I love it even more. It somehow sounds like it was pulled out of that tiny memory, like I've known it my whole life.

"Concrete Over Water," Jockstrap
OK I was trying to rein it in but I felt like I couldn't live with myself for not including this song. Feels sacred. It's gorgeous! I saw Jockstrap live and this song sounded even better somehow (didn't think that was possible), and everyone was singing lyrics I'd listened to by myself a million times—one of the best shows I saw this year.
God Save the Animals,
Alex G

Layla

Preacher's Daughter, Ethel Cain
After listening to this album for about a month straight, I forced myself to wean off of it so as to not go through complete withdrawal. I still revisit often, but this time, in a healthy way.

"God Turn Me Into A Flower," Weyes Blood
This comes in as a buzzer-beater but has been on repeat ever since its release. It's special when somebody can perfectly express the same sentiments that you carry. The epilogue of nature sounds lulls me into a better world.

"Bull Believer," Wednesday
Wednesday has become a main musical inspiration of mine this year. What really struck me about this song is its structure and how well it blends with their noise.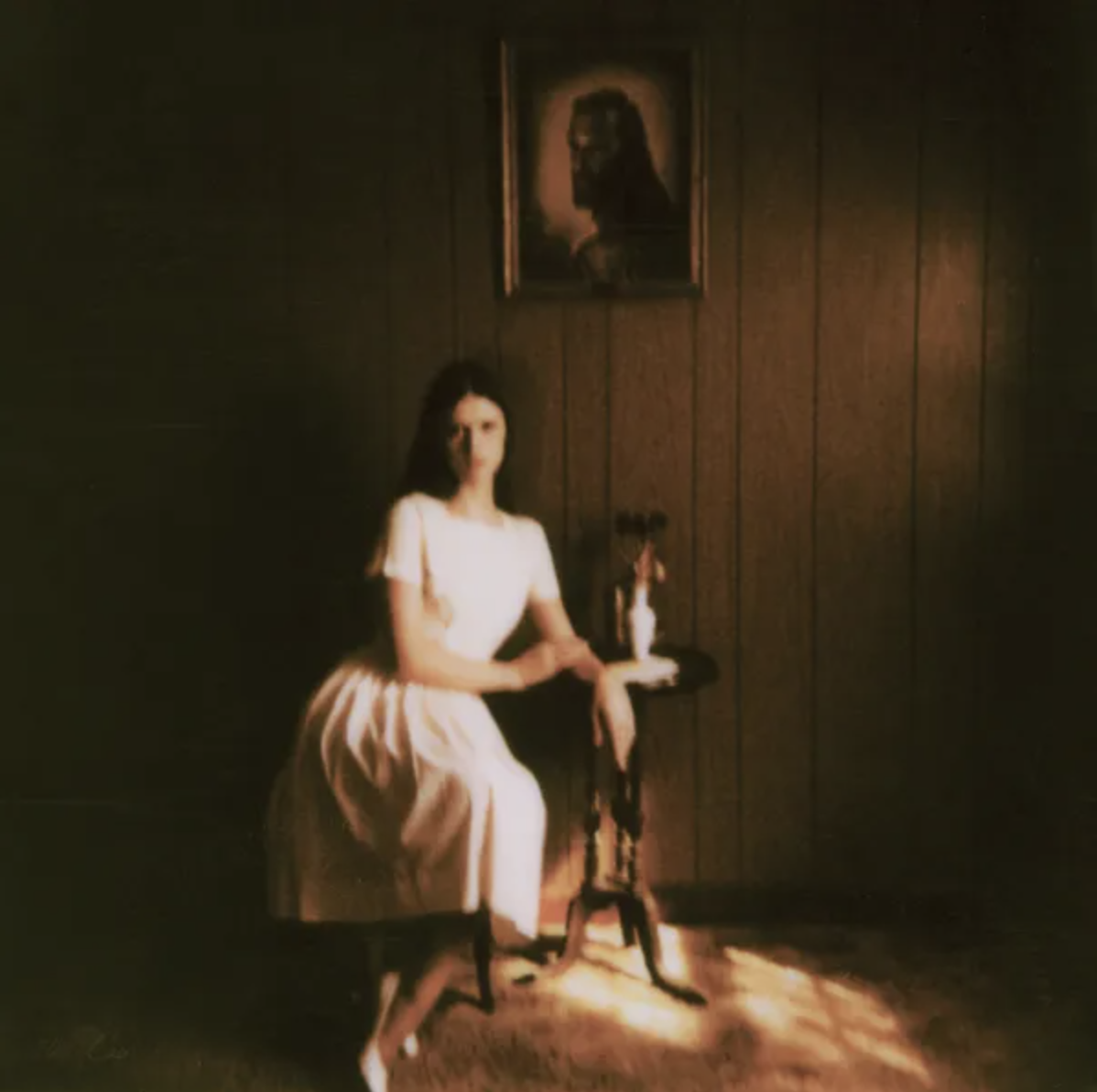 Preacher's Daughter
, Ethel Cain

Erin

Shadowglow, flipturn
Flipturn is my favorite band I saw live this year, and their debut album Shadowglow is one of my favorite albums of the year. Their music is reminiscent of everything I loved about alternative/indie rock from the early 2010s (think Phoenix or Hippo Campus). I don't think or feel too much of anything when listening to this album, which isn't to say there's a lack of heart. On the contrary, there's so much of it, the kind that makes you feel completely and happily at ease with yourself. Favorites from the album: "Sad Disco," "Space Cowboy," and "Halfway."

Mr. Morale & the Big Steppers, Kendrick Lamar
Kendrick's latest album is arguably a controversial one (I feel like I've seen more negative takes on it than positive ones). Personally, I grew really attached to it this year, even though I've admittedly only listened to the album in its entirety maybe once; it's hard to vibe out to fiery monologues that reveal so much or somber tracks that shine an unforgiving light on Kendrick's past and personhood. But vulnerability is a gift, and this album reminds me that we exist as complex human beings, not perfect ones. I don't see myself listening to the entire album anytime soon, but I find myself coming back to the tracks that are a bit easier to digest, like "N95" or "Die Hard."

"DISTRACTIONS III: SPOILED ROTTEN," Kilo Kish
Love songs are overrated. More pop songs on the epic highs and (mainly) lows of American late-stage capitalism, please.


Shadowglow,
flipturn
Cath

Quiet the Room, Skullcrusher

"Kelly (end of a nightmare)," Fred again..
I deeply envy people who haven't yet heard Fred again.. musical collages because I firmly believe you will be changed after one listen. On one of my personal favorite tracks off his newest album Actual Life 3, Fred again.. creates a brilliant musical representation of breaking through darkness to reach light. If I could change anything, I'd have him extend the last 45 seconds of this song. That final drop delivers instant dopamine.

SMITHEREENS, Joji
After being bombarded by the overuse of "Glimpse of Us" on TikTok, I wasn't prepared to fall for the rest of this album. But fraught with longing, heartbreak, and charm, Joji takes the top spot for new sad-boy music in 2022. Peep "NIGHT RIDER" and "1AM FREESTYLE" if you need a way into the album.

"Auntie Diaries," Kendrick Lamar
His entire album, start to finish, is brilliant (are we surprised?), but the building rhythm and string score behind Kendrick's unmatched storytelling knocked me off my feet and left me spinning for days.

TIE: "Burn It Down," Boy Harsher and "Happy (Boy Harsher Remix)," Danny Elfman
Boy Harsher came in hot towards the end of this year, giving us a sick new single for Jamie Lee Curtis's "last" Halloween ride (and a full EP with a fantastic reworking and instrumentals) as well as a brilliant remix of Danny Elfman's "Happy" with a beat reminiscent of 80s VHS workout classes. I'll always be a sucker for the band's darkwave textures and Jae's apathetic vocals, so I consider both of these songs a huge win for synth nerds everywhere.
SMITHEREENS
, joji
Miguel

"Jesus Freak Lighter," Blood Orange
Saw this performed live at Brooklyn Steel (in the round) and I really felt the thump of those kicks deep in my gut. I desperately needed that.

God Save the Animals, Alex G
I've found myself returning to this full-length more than any other from this year—favorites from this record include "Miracles" and "Runner."

"Twin Flame," Weyes Blood
Up there with Mr. G for album of the year for me, but this track stands out. I love the elemental nature of this one—if you showed it to a biblical character, they would understand the feelings behind it.

We are more than just the pain
And I'm standing here just callin' out your name

"In the Middle of the Day," Shabason and Kyrgovich
This has been my fucking jam of the summer. In between jobs, in between activities, and in between phases of my life, it's as soft and groovy as I feel these days. Let me two-step real quick.


In the Darkness, Hearts Aglow
, Weyes Blood

Naava

God Save the Animals, Alex G

"Line," Zoe Ko

Five Seconds Flat, Lizzy McAlpine
This whole album is really something.

"Gossamer," J Solomon
I really thought there was a chance this would be my top song of the year, even though I heard it for the first time in October. This song feels like coming home, feels like the safest place I've ever found.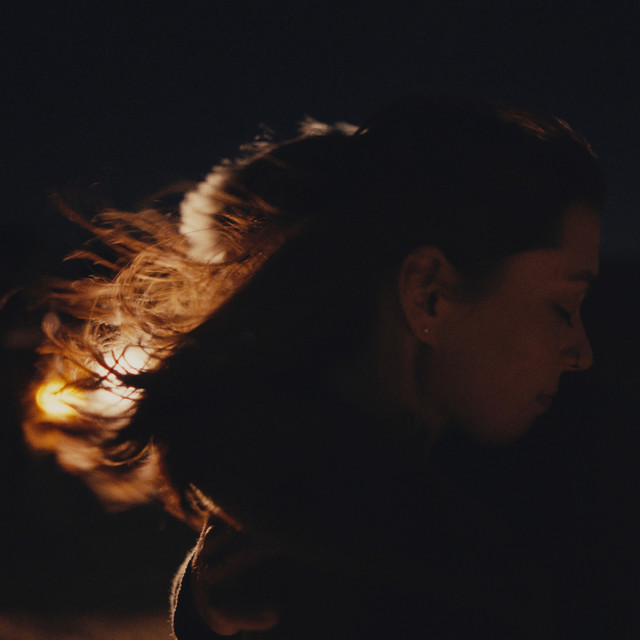 five seconds flat
, Lizzy McAlpine

Natalie

"Kind of Girl," MUNA
According to Spotify, my music taste this year was either "I want to cry, but can't so I'll listen to this instead," or, "I want to dance, but hate going to clubs." "Kind of Girl" by MUNA is the former—it's a song about accepting your mistakes and realizing that we as humans aren't constructed of absolutes. This song is best listened to on a contemplative walk on a fall day when you can see the trees shedding their leaves and realize that maybe there are some things you need to let go of too.

Crash, Charli XCX
And on the other side of the coin, Crash was my go-to album this year when I just wanted to dance—whether that be jumping around with friends before going out or rollerskating around my local rink. It's a mix of modern and classic pop—too punchy to be basic radio noise but also more traditional than her previous albums. Listen when you're in a place where you're not afraid to move and sing along.

CAPRISONGS, FKA twigs
This album (or mixtape, as FKA twigs has called it) has been on a somewhat constant replay since its release in January. It feels like a night spent with friends, sprawled across couches and the floor, trading recent escapades with a bottle of wine that seems never to run out. It exudes the feelings of both "we've made it" and "we will make it." Interspersed within songs are little tidbits of conversations that feel authentic, sentiments that a close friend would express when you need a pep talk. If you cried to MAGDALENE in 2019, CAPRISONGS is here to hold you close and lift you up.


CAPRISONGS, fka twigs

Brooke

"Girls," The Dare
A tight 2 minutes and 6 seconds, The Dare's first and only single "Girls" solidifies the return of indie sleazzzzze. It is unapologetically horny, aggressively punchy, concerningly nostalgic, and stuck in my head.

"You're On Your Own Kid," Taylor Swift
With cinematic melodies and precise lyrics, Swift peels back another layer of vulnerability with this gut punch of a track. Within the first verse, it dethroned "Delicate" as my favorite song ever.


Midnights
, Taylor Swift

Adam

"Cash In Cash Out," Pharrell ft. Tyler the Creator & 21 Savage
Upon first listen, the over-simplistic hook to this song can leave the listener in a confused tizzy asking, "Is that all there is?" Sure, the repetition of "cash in cash out" can seem lazy, but it's all that's needed to fill the gap between two of the most bombastic verses we've heard from these superstars. Pharrell backs it all up with a ground-shaking beat that has so much aggression to it, you'll forget he was ever "Happy." The one-liners and wordplay are priceless on both verses, including goofy quips such as, "Kim Jong-Un, in my pants is a missile." It also has the video of the year, which uses this amazing moving sculpture that should be in a museum one day.

"Jackie Down the Line," Fontaines D.C.
I enjoy a thick accent from a band. It could be the southern accents of the Allman Brothers' "Ramblin Man" or Louis Prima's sultry Italian-American voice on "Buona Sera," but there's nothin' quite like an Irish punk. It also helps that Fontaines D.C. is still pumping out some of the best bleak indie music out there, and "Jackie Down the Line" is a strong thesis statement. The singer uses his voice as a blunt-force tool to hammer in the points that he'll "hate ya," he'll "debate ya," and he is in fact "Jackie down the line" with strong Dublin slang in a hook that once the catchiness seeps in, demands to be shouted. This song perfectly encapsulates the band's rough spirit and will hold a place in your mind.

"Neck & Wrist," Pusha T ft. Jay-Z
First, I'd like to give a shout-out to Pusha T's verse on this cut. It's funky, it's fun, and it uses Game of Thrones references to describe his drug dealing. In fact, Pusha T's whole project It's Almost Dry was spectacular, with beats by Pharrell and some other guy who, well let's just say he-who-shall-not-be-named, but that's not why this track is one of the best of the year. It's all about what Jay-Z brings here. For me, it's his best verse since 4:44 and reminds you why he is that man. He references everything from his cheating rumors to his comparisons to Biggie, all culminating in an ultimate mic drop and the perfectly stated "And now I'm here."

"Father Time," Kendrick Lamar ft. Sampha
I wish everyone could afford therapy. Kendrick Lamar's Mr. Morale & the Big Steppers is centered around mental health, which is nothing new for the artist behind some of the most meaningful music of the past 10 years. But on this project, it felt just a bit more personal. On "Father Time," Lamar turns the mirror on himself to discuss his difficult reflections on family issues and generational trauma. Sampha, who is sort of a rare, magical music figure at this point, provides his angelic vocals to help clear your head of clouds of doubt.

"Munch (Feelin' You)," Ice Spice
I moved back to New York in July after a year of hating LA. It was the right choice as when I got back, it immediately felt like I was home again. It also helped that about a month after moving back, this tasty lil drill song by Bronx native Ice Spice dropped. It was a welcome mat to the city, and I was dance-steppin' all over it. There's something indescribable about the New York attitude that commands respect and doesn't take any bullshit. "Munch" is loaded with it, and combined with the addicting question we should all ask those whack people in our lives—"You thought I was feelin' you?"—the song is unstoppable. Oh and when you ask it, make sure to put a lil bit of NY stank on it, like the feeling of when the bodega messes up your order or the fuckin' subway is delayed 40 minutes again, ayoooooooo!

"The Place Where He Inserted the Blade," Black Country, New Road
I've had a particularly crazy year. The Ups and Downs hit me like tidal waves. There were many highs, like moving across the country, doing sound on a school musical, working with Rick Rubin, working sound on a feature film, or just finding self-love again. I'll be open about my lows as well, like having some of my most severe depression in a while, leaving a lot of my life behind, or saying goodbye to loved ones. At the crossroads of these junctions, Black Country, New Road kept appearing in my shuffle. When I first heard this album, I wasn't too wowed—I was on a small trip to Santa Barbara, and my headspace just wasn't right, too happy on vacation or maybe just not ready to fully take an emotional look at myself. As time went on, I moved around and came back home. Towards the end of the summer, I listened to Ants from Up There again for the first time in full and emotionally got punched in the face. An album hasn't stung me that bad since at least before my 20s. The centerpiece of it all is "The Place Where He Inserted the Blade," a seven-minute ode to absolute, desolate heartbreak that I wasn't ready for and maybe am still not. The opening piano notes themselves are depressing enough, but then, all the other ensemble instruments kick in and the song grabs on, pulls you down, and doesn't let go until you're almost emotionally dead, and that's before the dude even starts singing. It's no wonder the singer quit the band because he was getting too depressed. Oh and by the way, the lyrics on this are a perfect swirl of loss and lunch. This song got me through. Sometimes we all need a good sob. It's one of those tracks that instills the true emotional weight music can have, and maybe it won't hit you as hard as it did me, but there's beauty in that too. I also want to give a shout-out to Lily for talking about this album in this very article. I wasn't going to, but this song was just too meaningful to me. At the end of it all, seven minutes and thirteen seconds to be exact, remember to love yourself, love the real ones around you, try to find love and joy in the crazy lives we've all set ourselves up with, and remember that music can be a helping path to these salvations.


Ants from Up There
, Black Country, New Road