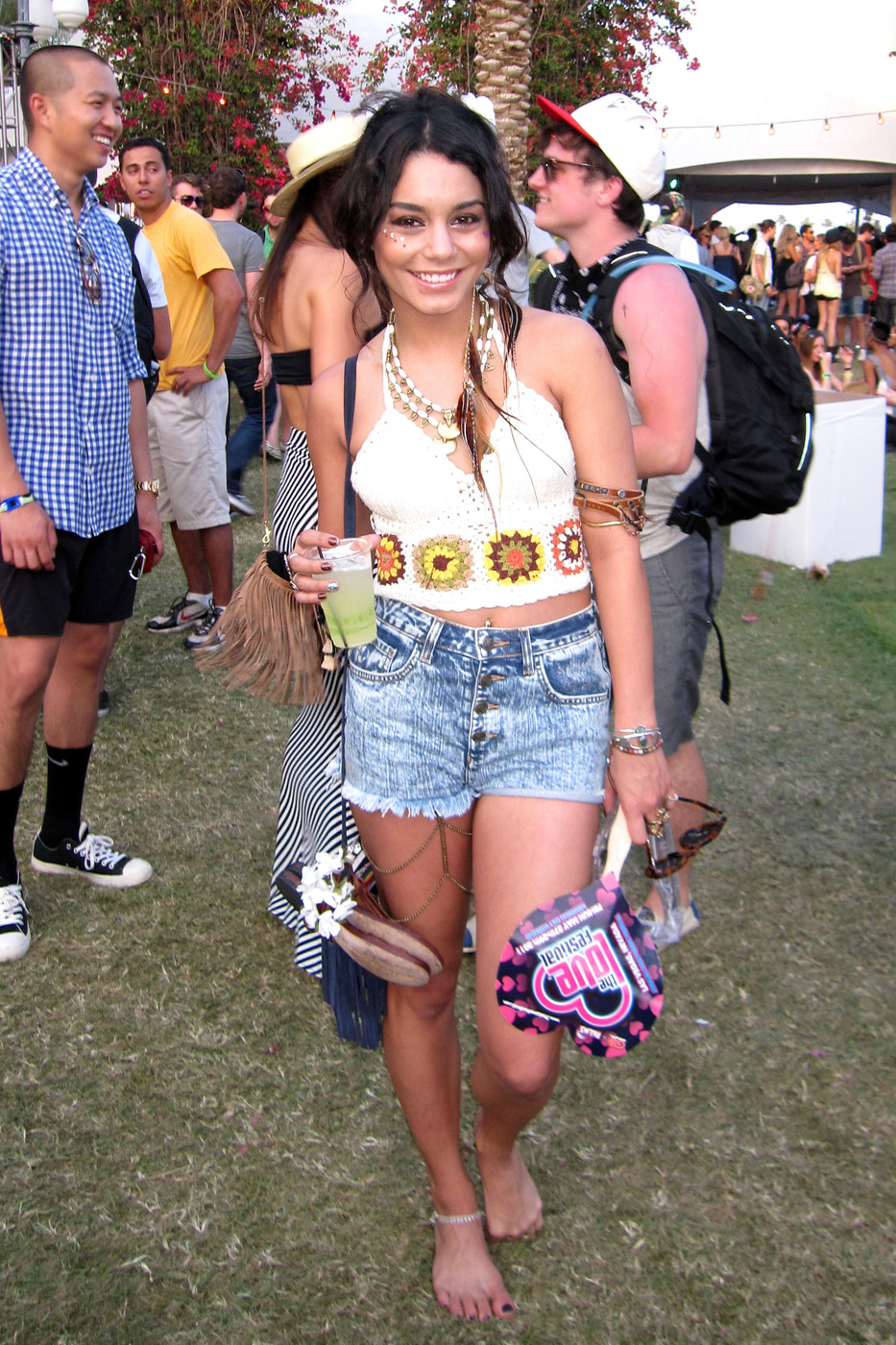 Oh, Are You Going to Any Festivals This Summer?

I have a desire to see a paradigm shift in the way festivals are run. Sometimes the easiest way to learn is through the examination of failure.

By julia vassallo

07.06.2022

Crochet crop tops, denim shorts sticking to sweaty thighs, empty tampon containers filled with cheap alcohol; these were the signposts of music festival culture when I was a teen in the suburbs of New Jersey, hoping that one day, I would be able to experience what I'd thought would be "the time of my life."
Broaching the topic of music festival culture is difficult because it means scrutinizing something that so many people enjoy and that so many musicians aspire to play. But critical analysis of any aspect of consumption is important because it allows us to appreciate a difference of opinion and gives us an opportunity to learn.
In
an article
written in 2019 for
TIME Magazine
, Mahita Gajanan pointed out, "Festivals have since evolved from the DIY, communal spirit of Woodstock, growing into mainstream businesses that reap profits and embrace corporate sponsorships, as
more than 32 million people
attend them each year, according to Billboard."
This point stuck out to me not just for the sheer number of people attending large festivals, but because of the amount of money that some of these festivals take in from both attendees and corporate sponsors alike. In 2017, Billboard reported that Coachella earned over $114 million from their festival, being the first festival to break $100 million in yearly earnings.
Festival culture has expanded far beyond an appreciation of music shared by a large community, seen in the VIP tents with exclusive cocktails and lounges designed for Instagram influencers to take photos of their outfits (which they got for free because they are being sponsored by a fashion brand to attend the music festival).
This is not a critique of influencers, attendees, or musicians who play at the festivals, because we exist in a world fueled by capitalism. To make the claim, "I hate music festivals, it's a money grubbing scam," and then secretly hope for the opportunity to play at one is the definition of hypocrisy. But I have a desire to see a paradigm shift in the way festivals are run. Sometimes the easiest way to learn is through the examination of failure.
A majorly flawed festival this year was Barcelona's Primavera Sound. With a staggering 60,000 people in attendance, it seems like something had to go wrong. I recommend giving
this article
in
NME
by Patrick Clarke a thorough read for in-depth details, but the issues of overcrowding and water shortages as well as the difficulty in seeing bands playing onstage really stuck out to me. I was aghast thinking about the hundreds of dollars being spent by each attendee just to become severely dehydrated and not be able to see an artist onstage because of an overbearingly large audience.
It seems futile to ceaselessly lament big corporations funding half-heartedly organized festivals without offering a glimmer of light and positivity. After all, haven't we had just about enough bad news followed by more bad news in the past few years? So, I reached out to a few friends and did a bit of research on my own to compile a list of alternatives to the big festivals. If you're the kind of person who enjoys discovering smaller, independent musicians, or you just don't want to wait in long queues all day to use the bathroom, look no further.
Here are some options for festivals with good ethos, not completely in the mainstream:
Newport Folk Festival 2021 (Richard McCaffrey)
Newport Folk Festival (Rhode Island)
July 22 - July 24, 2022
First of all, the lineup this year looks incredible, with Japanese Breakfast, The Roots, and Brandi Carlile, to name a few. Other than being an institution for music festivals, I love this fest because their ethos is strong, really focusing on bringing help and support to musicians/artists in need as well as extending their resources for music education grants and funds. For an in depth look at their foundation's contributions,
check it out here
.
Alvvays at Pickathon 2016 (Brittany Feenstra)
Pickathon Festival (Oregon)
August 4 - 7, 2022
For a full rundown of this festival's amazing dedication to reduce waste from festivals and keep the Earth clean, check out their
Commitment to Sustainability
, which includes using renewable fuel, eliminating single use dishes/utensils/cups, and using of solar energy, which offsets 100% of the energy used during the festival.
War Violet at New Colossus Summer Sundays (
New Colossus
)
New Colossus Festivals: Summer Sundays (NYC)
Every Sunday @ 18th Ward Brewing Co.
I have not seen or experienced a more artist- and community-focused festival than New Colossus. Organized by Steven Matrick, Lio Kanine, and Mike Bell, the New Colossus Summer Sundays are extensions of the festival (which typically takes place in March). They're all free outdoor shows, with a lineup of five bands every weekend. It's a great way to get an authentic festival experience on a smaller scale, without having to wait in any lines or travel too far from the comfort of your apartment. Definitely check these out.
Holy Fang Festival: Animal Home (New York)
August 20, 2022
If you're a city dweller looking for a short getaway filled with music, camping, and adopted animals, look no further. Holy Fang is an upstate animal sanctuary-meets-music campus that specializes in showcasing amazing artists while keeping costs low and entertainment high. For just $10, you can spend the day eating, drinking, and dancing… maybe you'll get to pet a goat too.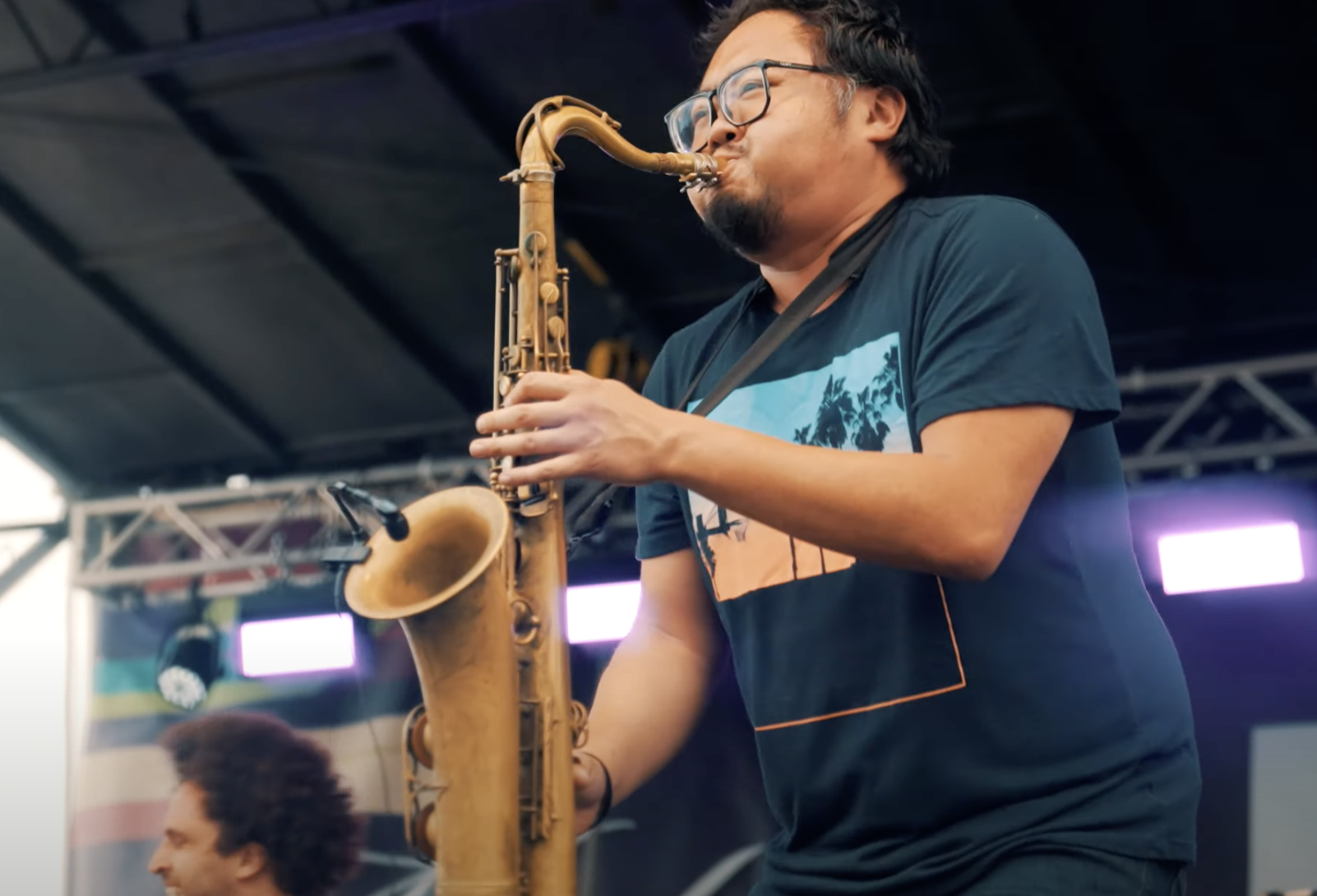 Hogs for the Cause
Hogs for the Cause (New Orleans)
March 31 - April 1, 2023
Even though this festival already occurred this year, I found it worth mentioning for next year, just in case anyone really plans ahead. This event is truly incredible. It is a two day music festival and a barbecue competition… sign me up. The proceeds from this festival are donated to helping families whose children are battling brain cancer. In 2021, Hogs for the Cause raised nearly 3 million dollars in donations towards research and aid to pediatric brain cancer.