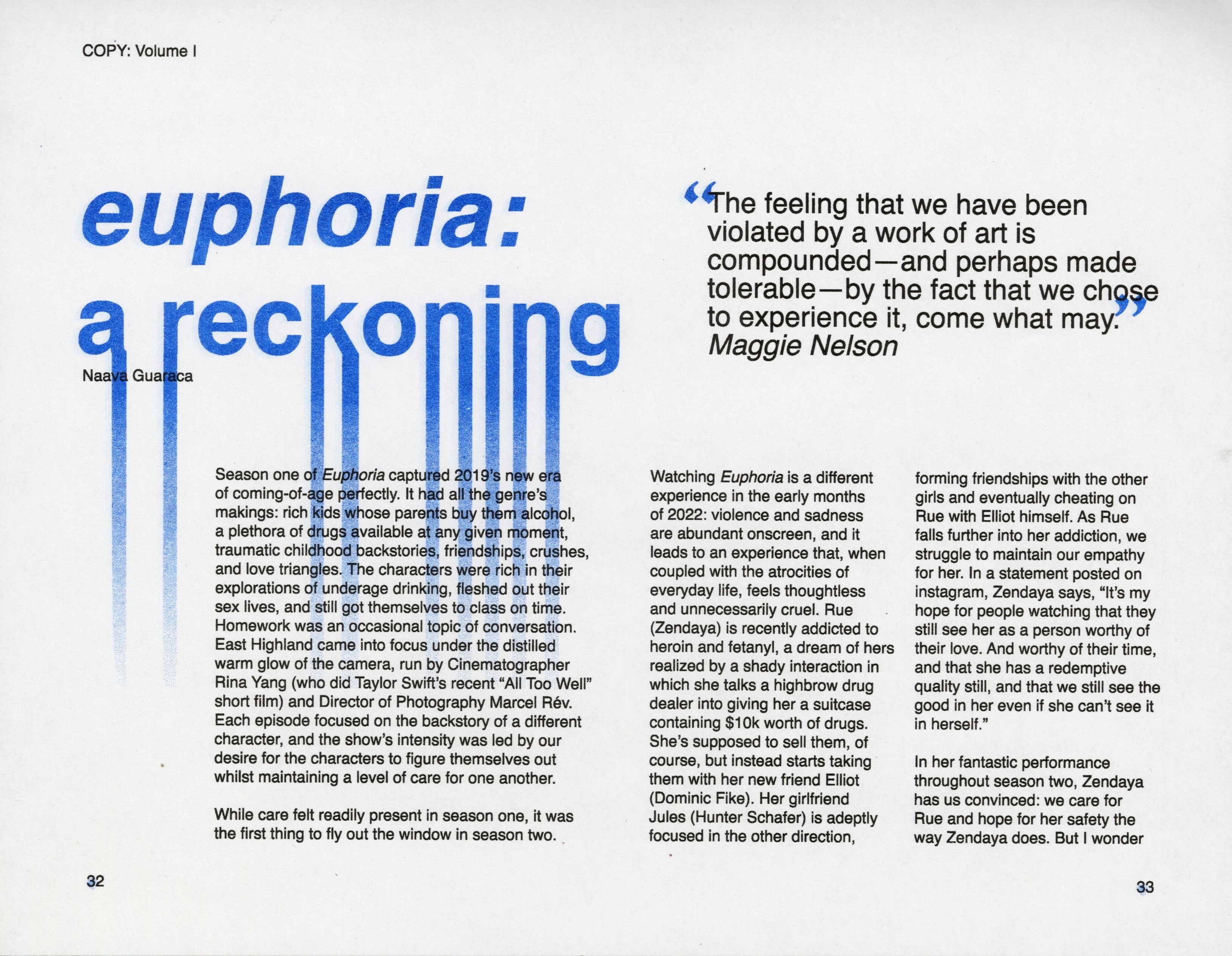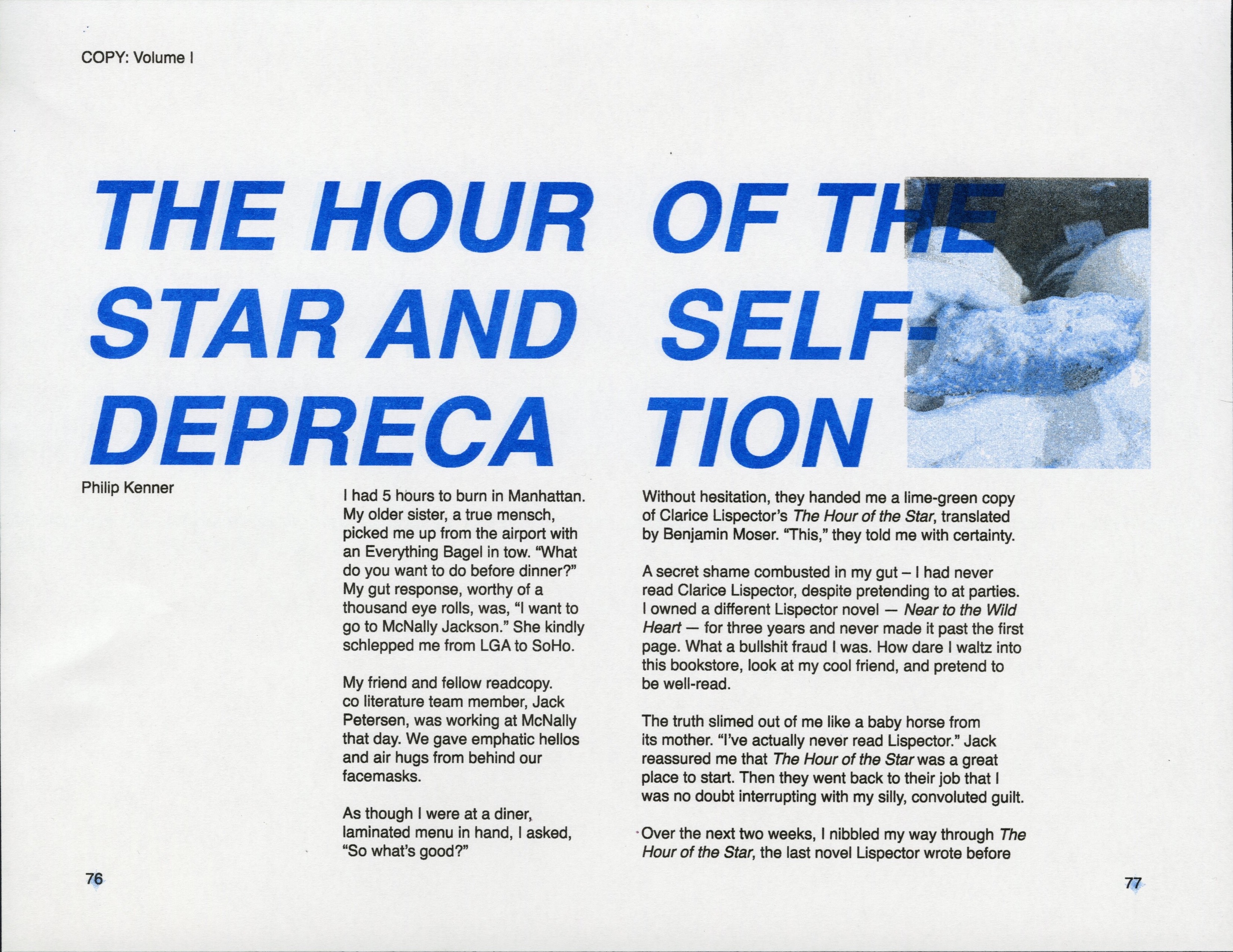 COPY: VOLUME 1
100 Pages
5" x 8"
RisogRaph Printed by TXT Books


SLIDING SCALE $20-35

By offering a sliding scale, we hope to make this publication more accessible for our community. $20 is roughly the wholesale price of a single unit. Profits from any purchases over $20 will help fund future COPY events and projects. We are grateful for your support!
preorder AVAILABLE THROUGH Venmo or PayPal
In the payment description please state your name and email address. Preorders can be picked up at the launch at Honey's on March 30, or shipped to you for an additional $5. Please include your address in the memo if you would like your order shipped!
All purchases include a COPY sticker and our love <3
A curated selection of 18 pieces from readcopy.co released from 2021-2023. Featuring the following writers: Margaret Davenport, Erin Kang, Jack Petersen, Elias Kotsis, Taylor Stout, Julie Kim, Naava Guaraca, Josie Brandmeier, Davis Dunham, Miguel de Laveaga, Lizzie Racklin, Rebecca Loftin, Katie Kane, Mickey Galvin, Catherine Spino, Philip Kenner, Natalie Duerr, Lily Crandall
Design by Natalie Duerr and Mickey Galvin
Production by Lily Crandall, Erin Kang, and Taylor Stout
Cover, logo, and assistance by Gabriella Feuillet

Printed and bound by TXTbooks in Brooklyn, NY
Interior: Accent Opaque, Bright White, 70lb
Cover: Accent Opaque, Bright White, 80lb

Printed in March 2023 in a limited edition of 150