Nicolas Cage for America's Libraries
COPY's Favorites of 2022: Literature

What was your favorite...?

By the copy team

12.21.2022

Mickey

Sorrow and Bliss
by Meg Mason
This book fell into my lap, and based on the cover, I expected a somewhat dark but uplifting commercial novel. What I got was one of the best depictions of mental illness I've read.
"New York's Hottest Club is the Catholic Church" by Julia Yost in The New York Times

I read this article twice. The first read was without understanding and the second got somewhere close. Amidst the chaos and ego of Dimes Square, Catholicism has made a comeback. Whether the religious attachment is ironic or substantive is unclear. Despite my thoughts on the article, I was raised Catholic, so I'm feeling a full circle moment here. I also haven't stopped thinking about it…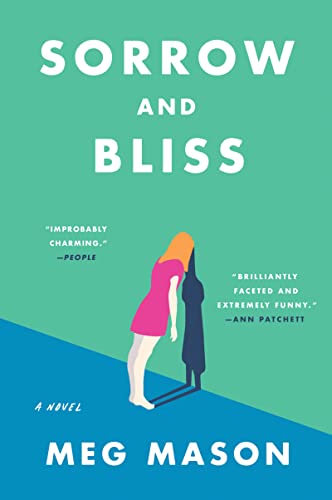 Sorrow and Bliss
by Meg Mason
78 Degrees of Wisdom
by Rachel Pollack
Red, White, and Royal Blue
by Casey McQuiston


No Bad Parts
by Richard Schwartz, Ph.D.
The Netanyahus
by Joshua Cohen
Taylor
Either/Or
by Elif Batuman
I have sort-of-mixed feelings about this book, but it was the definitive reading experience of my year. Context: Batuman's 2017 novel
The Idiot
is one of the definitive reading experiences of my LIFE, and
Either/Or
is its sequel. I read
The Idiot
my freshman year of college, the same place protagonist Selin is in during the book.
Either/Or
is set during her sophomore year, but given the gap in publication time, I read it one year post-graduation. Where I felt love for Selin in
The Idiot
, I noticed the distance that had grown between us as I read
Either/Or
—sometimes, I no longer wanted to indulge her obsessions and behaviors. That said, this book has several gut-punch passages that stopped me in my tracks. Batuman can pull me in with wry observational humor and then floor me with offhand profundity more times than should be possible in one book.
"Controlled: Annie Ernaux and the Millenial Sex Novel" by Noor Qasim in The Drift

A must-read if you have ever worshiped at the altar of Sally Rooney or felt like that's what everyone around you was doing. This article takes a look at the work of 2022 Nobel Prize-winner Annie Ernaux and the contemporary trend of the "millennial sex novel." Qasim intersperses cunning literary analysis with enticing personal anecdotes, and each illuminates the other: "In these masochistic novels, desire is a sort of black hole, which by its nature, must always suck and always swallow...and so the novel rolls onward, plotted yet somehow plotless, its outcome inevitable, as inevitable as it was that I would sleep with that man...because I had told myself that my life was a story, while refusing to acknowledge that I was its author."
"Jacques Derrida Loves This Banana Bread" by Mark Asch in Screen Slate

A deep dive into a tiny slice of New York City cultural history. For 20 years, there's been a small yellow sign on Film Forum's concessions counter that reads, "'I love this banana bread!' - Jacques Derrida, as reported by Time Magazine (Nov 18, 2002)." This article is an oral history of the sign's origins that captures Derrida's cultural stature in the early aughts alongside a simultaneously changing downtown Manhattan. It is absurdly granular but self-aware of this quality and thereby full of levity. It draws universal wisdom from intimate histories: "Every day we deposit a little residue of ourselves in the places we pass through and when the deposits become noticeable enough we call them the past."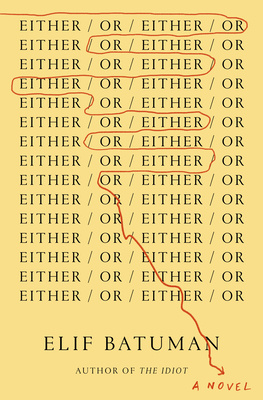 Either/Or
by Elif Batuman
Brooke

Perfectly Imperfect
Newsletter
If the term "Dimes Square" means anything to you, if you follow @indiesleaze on Instagram and have toyed with the idea of starting a Substack, if you have editorial photos of Chloë Sevigny saved in your phone for outfit inspiration, you may also be subscribed to the
Perfectly Imperfect newsletter
.
Described as "a taste of someone's taste," this newsletter arrives in the email inbox every Tuesday and Thursday with Microsoft Paint-level star graphics and messily Photoshopped stickers circling names such as Charli XCX, Dasha Nekrasova, Ivy Wolk, Chloe Cherry, John Wilson, Debby Ryan, and Anna Delvey (wtf). From magazine editors, to actors, to musicians, to just random cool people, etc., the subject of the day pops in just to tell you about a few things they like right now. Read it on the subway, while your date is in the bathroom, while sitting in your car in the driveway before walking back into your house. With minimal words but maximum takeaways, I've found so much in these little emails—like YouTube channels, 70s documentaries, new lip gloss brands, and Russian magazines. Call me influenced.
(If you must know what would be in mine: rosehip oil, fuji apples, yard sale rings, movie review podcasts, the all-star seasons of
Survivor
, reformer pilates, farmers market hummus, and meditating in public.)
Cult Classic
by Sloane Crosley
My book club hated this one, and while I was on the opposing team, I could understand why. Its dragging plot lacks a throughline and its low stakes definitely don't make for a page-turner, but it is teeming with some of the best lines of dialogue and observational writing I've read in 2022. The prose alone makes it worth your time. I wish it was something different, but it did also lead me to read Crosley's book of essays,
I Was Told There'd Be Cake
, which turned out to be everything I loved about
Cult Classic
without the chore of making it to the next chapter. Actually, just read the cake book instead.
Cult Classic
by Sloane Crosley


Cita

Her Body and Other Parties by Carmen Maria Machado

Grim fairytales for the modern world. Sometimes the fantastical is the only way to truly explain the painfully dark, deep, and intense feelings in life. Machado's haunting stories hit me harder than any before. A must-read for our time.


The Art of Happiness: A Handbook for Living by His Holiness the Dalai Lama and Howard C. Cutler, M.D.

Another must read for EVERYONE—just on the other end of the spectrum. I went through a hard time this year, and this book helped guide me to the light. I think about it everyday and incorporate its practices constantly.


Her Body and Other Parties
by Carmen Maria Machado


Cath

Teenager, Bud Smith

Aesthetica, Allie Rowbottom (Soho Press)

Forever Mag Readings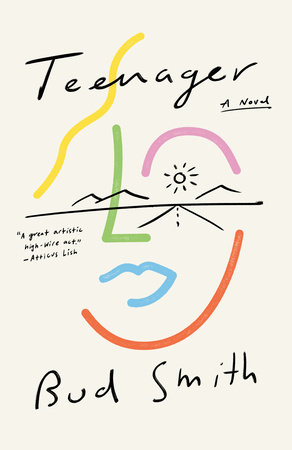 Teenager
by Bud Smith