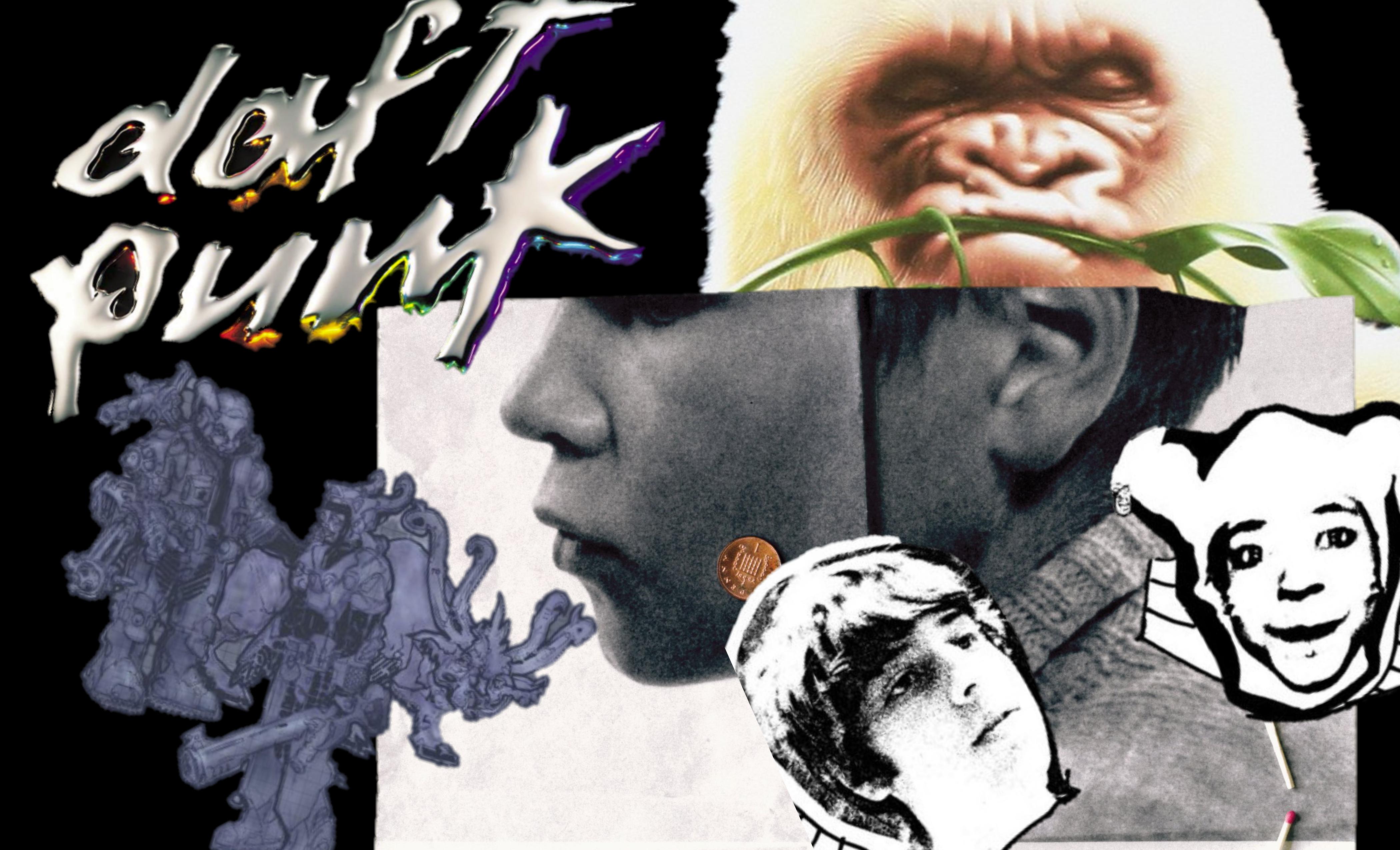 5 Songs You Missed: 2001
"In this new segment of copy I'll be looking at a certain year and picking some of my lesser known favorites and deep cuts by bigger artists to introduce you too."

By ADAM PICARD-ParK

7.28.2021
I'm quite meticulous with my music. I often find myself archiving and sorting my music into giant playlists, most recently making a timeline of my digital collection. In this new segment of copy I'll be looking at a certain year and picking some of my lesser known favorites and deep cuts by bigger artists to introduce you too. Not all of the songs will be that unknown but hopefully you'll find some new music here you enjoy!
Here I'll cover 2001, a nice 20-year anniversary look-back.
Check out the playlist here
Daft Punk, "Crescendolls"


Daft Punk's
Discovery
is perhaps the most well known electronic music album of the past 20 years. Everyone knows the classics "One More Time" or "Harder, Better, Faster, Stronger." I'm not saying anything from this era of Daft Punk is underground or anything but there are tracks that tend to get buried under the mega hits that accompany them. "Crescendolls" is one of these. It encapsulates the pure joy a Daft Punk song can present. It's hard to make out the actual lyrics but it doesn't matter when you're swept up in that chorus of cheers. It brings you back to those days of packed stadiums and all-night dance parties. The instrumental doesn't let up either and just builds you up. When you listen to this one, BLAST IT!
The Moldy Peaches, "Little Bunny Foo Foo"


Sometimes the best punk songs come from covering songs of other genres. I remember hearing this nursery rhyme in elementary school and thinking it was super strange. It's perfect content for The Moldy Peaches who are most known for "Anyone Else but You" and a few other songs on the
Juno
soundtrack. Their cover of the nursery rhyme is perfect punk and feels almost like a different duo. It sounds like it was recorded in a garage on a tape covered in dirt. I love the grimy guitar that barely smacks out notes while backing Kimya Dawson. It's a short piece but all great punk songs are.
Basement Jaxx, "Jus 1 Kiss"


2001's Rooty is Basement Jaxx's crowning achievement. A magnum opus of danceable hits that command the listener to get up and move. It's too bad Discovery came out the same year or the sensation of this album might have been a bit bigger. With tracks like "Where's Your Head At" and "Romeo" there is no shortage of fun. "Jus 1 Kiss" grows out of the early electronic dance hits of late Disco. It has a similar vibe to Daft Punk's "Digital Love" but takes a more conservative approach to it's dance trance. It's a pleasant break fromall of the intense songs that surround it on the album and can be enjoyed on a dance floor or laying down in a warm field.
Cannibal Ox, "Pigeon"


Cannibal Ox is a hip hop duo from Harlem that has stayed out of the spotlight for the better part of the past 20 years. It's a shame because they have such unique flows and fantastic lyricism. Their storytelling is one of their strongest skills and "Pigeon" is a highlight's this. The beat feels like some sort of New York rendition of 90's trip hop. Produced by Run the Jewels member El-P, the duo's 2001 album The Cold Vein plays with these elements to create an important document of the hip hop scene in pre-9/11 New York. Their influence is still felt but not truly appreciated.
Life Without Buildings, "Sorrow"

This guy I knew in high school who was into all the underground indie music stuff introduced me to Life Without Buildings at a time when I didn't know much about music except for the hits. It's the most stream of consciousness music there is. The Glasgow band's instrumentals cradle you to calm while Sue Tompkins speaks her stream into your mind to carry on to nowhere. If the style works for you, it can hypnotize. It's a shame the band broke up in 2002 because their music would fit in so well with today's indie scene. "Sorrow" makes me feel like a boat floating down a gentle river with no waves, just floating.
Follow COPY on Spotify