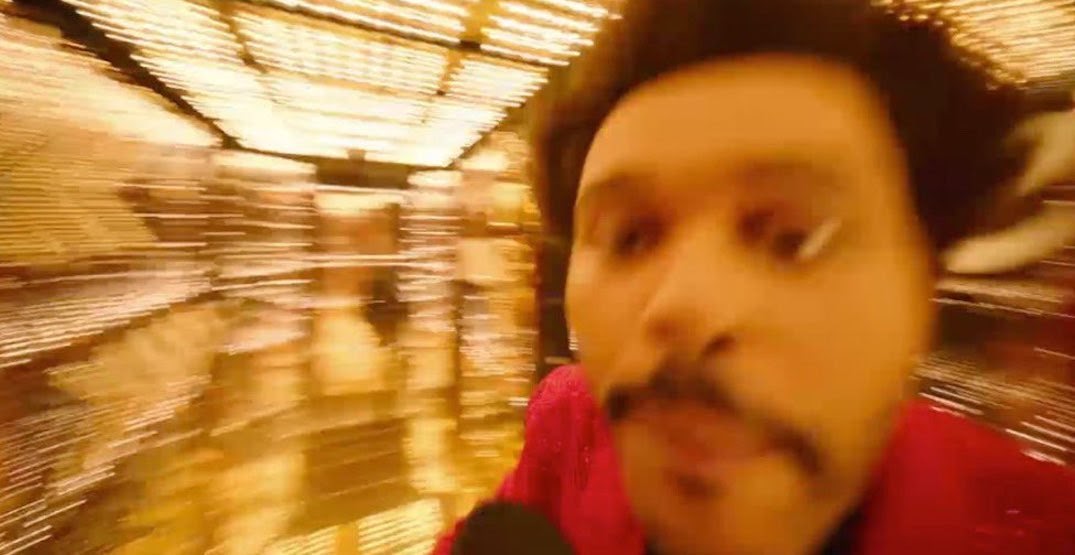 The Weekend's Halftime Show 2020
Our Thoughts On: The Super Bowl Halftime Show

Doesn't everyone love a little spectacle?

By Taylor Stout & The Music Team

2.16.2022

A new COPY article drop is my Super Bowl. But in this COPY article, we're going to talk about the actual Super Bowl—specifically, the iconic, offbeat, and tantalizing Halftime Show moments that steal our attention away from the sports. Maybe you're a massive football fan or maybe you're only watching for the latest car/beer/potato chip commercial, but doesn't everyone love a little spectacle?


Adam
Growing Up in Buffalo, NY, football was a large part of my cultural life. You can't really escape it when you live there, so every Super Bowl was quite an event for locals even though Buffalo hasn't been there since the 90's. While the Weeknd's coke-fueled sprint was fun and Madonna x Nicki Minaj x MIA flipping off the audience was beautifully bizarre, my favorite performance that I witnessed in-person and remember is probably Bruno Mars with the Red Hot Chili Peppers because they had so much fun with it and kept it somewhat simple. Mars had the dance moves of a lesser James Brown clone and RHCP were as naked as they usually are for big shows. However, the greatest Halftime Show ever was Prince in 2007. There are many legends about how he almost didn't perform because of the harsh rain, but it went down as one of his best performances ever. There will never ever be a more magical Halftime performance moment as when Prince played "Purple Rain" while it poured. Just another reason the purple one lives on forever.



Cath
The one where the Black Eyed Peas dressed like futuristic football chaos and basically had a flash mob in all-white spandex suits (seriously, who costumed designed this?) doing choreography around them. More specifically,
this cringe moment
. Miss Fergie! Where do I begin! The strut! The vocals! The grinding on Slash! The diamond-encrusted shoulder pads! This has Vine energy written all over it and I hate to admit that I'm kind of obsessed with it.
Miguel

Growing up with a father that loved football and following in his footsteps, the Halftime Show was always a cultural exposure. In revisiting Halftime Shows of years past, I realized that one of my earliest memories was watching the 2000 show featuring Phil Collins, Christina Aguilera, and Enrique Iglesias. The theme was "Tapestry of Nations" and it was hosted by Disney at Walt Disney World. It features a narrator that comes in at various moments during the performance, adding lines like, "Once again, as it does every 1000 years, the gateways of time have opened, giving us hope for a better tomorrow." Phil Collins comes out in a quarter-zip and cargo pants in strong contrast to the massive orchestra and extravagant, towering stilts around him. It all feels more like an opening ceremony than a halftime show, but the lip sync gaffes and Mickey Mouse appearances remind us that we're in America, just at a strange post-90's, pre-9/11 moment in time.
Molly

One of the more perplexing moments of my life was learning that Aerosmith, Nelly, Britney Spears, NSYNC, and Mary J. Blige all performed together at the 2001 halftime show (yes, you read that correctly). Not only is that an incredibly strange (and honestly, iconic) combo, but the performance was preceded by a sketch where Ben Stiller, Adam Sandler, and Chris Rock coach Aerosmith and NSYNC on their choreography and vocals. From Justin Timberlake shooting fire from his gloves to Britney leading the whole group in a grapevine dance-step at the end, the performance was full of surprises. None of it really made any sense but that's what makes it so special. <3


Taylor

Despite not paying much attention to the Super Bowl, I end up at some kind of Super Bowl party most years (I'm in it for the snacks and the smack talk). I do vividly remember watching Lady Gaga perform in the 2017 Halftime Show. When she jumped into the stadium like a crazy little spider, I felt like my brain short-circuited—I didn't know whether to laugh or shout or just sit there frozen. The jump was preceded by Gaga's mashup rendition of "God Bless America" and "This Land Is Your Land," which already had me feeling... strange. This was like, right after Trump's inauguration. It all happened so fast but it played on repeat in my head for weeks. If you saw me looking spaced out during high school math class, just know I was thinking about Stefani Germanotta.