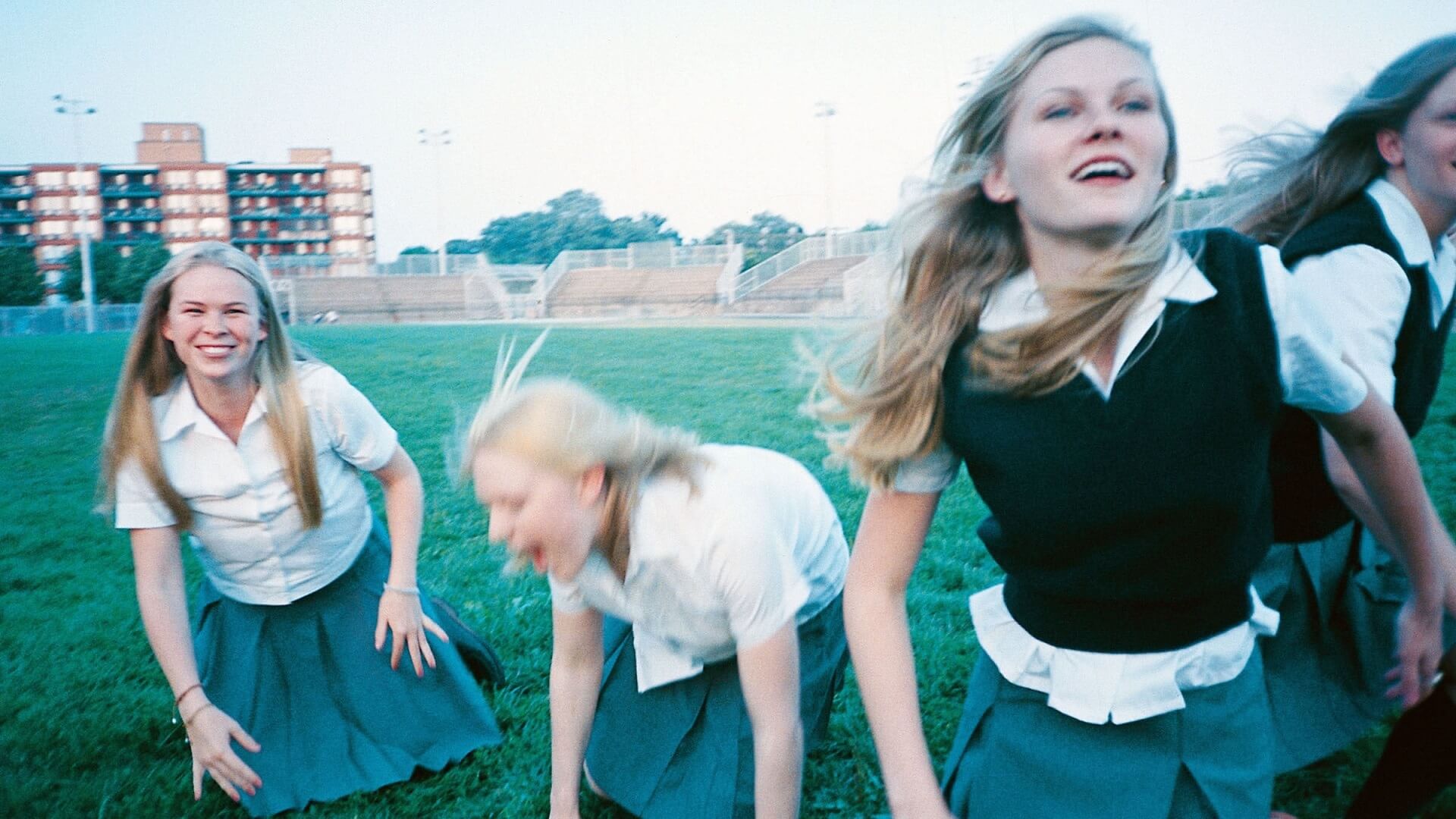 The Virgin Suicides (1997, Dir. Sofia Coppola)


Sofia Coppola: Forever Young Celebrates Coppola
and the Power of Perspective
Author Hannah Strong Brings personal experience into a critical survey of a filmmaker known to do the same.

By NATALIE DUERR
5.19.2022
Sofia Coppola is perhaps most well-known for her intimate character studies that dissect celebrity, yearning, and loneliness. Coppola's personal life seeps into her work, from her experiences in Japan inspiring
Lost in Translation
or her own time at Chateau Marmont and her relationships with her children influencing
Somewhere
. Her work is personal, though not strictly autobiographical. Imbuing her films with lived experiences is just how she works, telling the
New York Times
, "I feel like everyone should tell what they know in the world that they know."
When it comes to film criticism, though, journalists are expected to check their life experiences at the door. Instead of speaking to the innately personal experience of watching a film, they remain "objective" by critiquing it solely on its artistic merits.
This is something film critic Hannah Strong has wrestled with, saying, "The relationship between the self and art is inherently personal and that in my mind is not a bad thing, it's worth celebrating..." Strong is the associate editor at Little White Lies and her work has appeared in Vulture, GQ, the Guardian, and Dazed & Confused. She is also the author of the new book,
Sofia Coppola: Forever Young.
If Strong had written it a few years ago, she said it might have taken a more academic approach, but today she knows the value her perspective brings. Strong fuses the profound impact of Coppola's films on her own life while writing about the films themselves. The result is an honest and personal examination of Coppola's work — which feels right for a book on a filmmaker known to diffuse her own experiences into her work.
"[Film critics] shouldn't have to hide our personal feelings to appear more professional or studious," Strong explained.
Abrams Books

Organized into four main sections,
Sofia Coppola: Forever Young
covers everything from her feature films to music videos and includes interviews with her closest collaborators. Instead of laying out the book chronologically, Strong took an unconventional approach and organized Coppola's tonally diverse filmography into thematic categories: Innocence & Violence, Celebrity & Excess, Fathers & Daughters, and Love & Loneliness. The structure provides insight that chronological order could not. Strong strings together the emotions and inspiration behind each film to show the full breadth of Coppola's filmography — contradicting the idea that Coppola's films are only for one type of person.
While the book is undoubtedly a celebration of the filmmaker, Strong isn't shy about pointing out areas where she thinks Coppola has failed. "It was a very liberating experience. Loving a filmmaker is easy, but learning that a filmmaker can mean a lot to you and still have things about them that are worth criticizing is hard," Strong shared. She cites varying perspectives from fellow critics to develop a broader frame of reference than just her own. Her goal isn't to turn the reader into a Sofia Coppola stan but to engage in critical interpretations and examine why so many are drawn to Coppola's work.
The most crucial takeaway from
Sofia Coppola: Forever Young
is the importance of art, especially film, in our lives. Strong's experience with Coppola's work reminds readers that film can be a transformative experience. Films can capture our mangled and confused feelings and turn them into something tangible. For Strong, Coppola's work is "the cinema of growing up," and this book is for anyone who has ever found such a profound connection with a film that it changed their lives.
Sofia Coppola: Forever Young
is out now and available online and in stores.