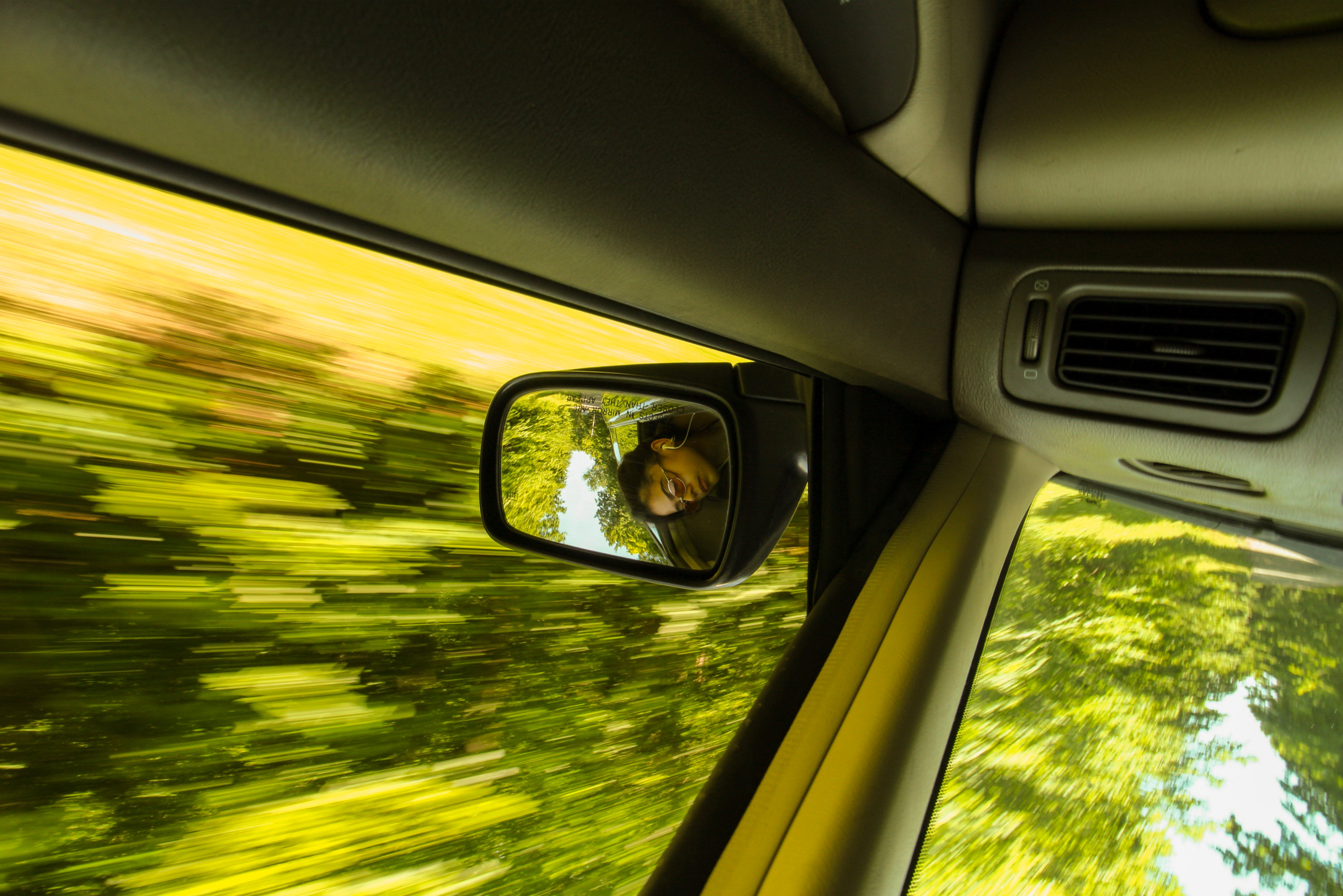 Photo By
llana Guaraca
What We're Listening To
The music team dives into what they have been listening to as the world and their lives begin again.

By LILY CRANDALL
& MUSIC TEAM
7.14.2021
Nathaniel Hawthorne's
The Marble Faun
tells the story of four friends in Italy, with love triangles, jealousy, and murder abound. While that's about as much as I can remember plot-wise, the final line of the novel has always found a way to stick around in my brain. In this weird, transitional time from spring to summer and isolation to reunion, it feels fitting:
"For, what was Miriam's life to be? And where was Donatello? But Hilda had a hopeful soul, and saw sunlight on the mountain-tops."
These are songs that give us that exciting, invigorating feeling of going to a friend's housewarming party at their new and very fancy apartment, or wearing new shoes out and about for the first time, or just New Year's Eve in general. Maybe we heard them for the first time five years or a week ago, but they all make us feel hopeful and cautiously anticipative about the future, like Hilda gazing at sunlit mountaintops.
Check out the playlist on Spotify

here

.
LILY
1.
"The Divine Chord," The Avalanches, MGMT, Johnny Marr
I listened to this incessantly at the beginning of 2020, as I was moving back to New York after being home for most of the year. It's dancey and dreamy and feels like a new day.
2.
"The Next Time Around," Little Joy
I listened to this one a lot during the summer before I started college, when I felt excited and scared and hopeful all at once, and listening to it now puts me right back there, feeling like there's so much to look forward to.
3.
"It's Time To Wake Up 2023," La Femme
There's nothing like an almost seven-minute long song to get you thinking about life, contemplating feelings, etc. It's a great song for making coffee in the morning and pondering the day ahead. This song makes me feel very cool, but maybe that's just because most of it is in French.
TAYLOR
1.
"Video Life," Chris Spedding
I heard this on the last day of my summer job in Los Angeles. I had just signed a lease on my first apartment in New York and I wanted to record every moment.
2. "Ulysses," Y La Bamba

This reminds me of a late summer subway ride to see new friends that already felt like old friends, and getting all wistful and silly when the train crossed over the bridge at sunset. Made for journeys both large and small.
I randomly put this on a playlist for a friend last fall and then became obsessed with it. The lyrics read like they're about mortality, and they sound like they're about chasing freedom.
ADAM
1.
"Virginia Reel Around the Fountain," The Halo Benders
Heard this weird trippy 90s sound that fits in with that Pavement/Stereolab vibe from a playlist right before the pandemic last year and forgot about it until this past week when it came on my songs shuffle. Gotta love that almost careless vocal overlaying; "you're savage cabbage."

2. "Wham City," Dan Deacon

Much like my last pick, this one has some weird barely audible vocals about pigs and snakes and bears and frogs or something like that. It's a bit long but the commitment is worth it once you reach the relief at 10:23 when you can finally hear what the hell it is they're talking about. Pure childish joy.
3.
"Movin' Out (Anthony's Song)", Billy Joel
What else can you say about this classic, it's just too likeable? As I spent more time in Long Island the last few months, the more I realized Billy Joel is to Long Island what Bruce Springsteen is to New Jersey. I wouldn't want a house out in Hackensack either if that's all I got for my money.
MIGUEL
1.
"Frame of Reference," Drug Store Romeos
This indie group out of the UK might be my favorite discovery from the last year, and this is their ultimate bop. I have loved riding my bike around Brooklyn and blasting this out of my speaker, living in that particular moment.
2.
"Cell Block 11," Aston "Familyman" Barrett, Dizzy
Outside my apartment there's this guy always selling jerk chicken and he was playing this one day. The horns are so simple yet elegant, it's so easy to let go. Going to be laying on my roof all summer with some fresh fruit and this energy.
3.
"How Can I Make it OK?" Wolf Alice
I've been loving this new album from Wolf Alice and this song is such an amazing moment. Its slow build pays off multiple times. The music video is worth watching too, a perfect blend of their childish absurdity and sensibility.
MADELEINE
1.
"Outtasite (Outta Mind)," Wilco
Wilco's 1997 song pairs upbeat clippy piano with striking anthem lines like "I know we don't talk much / But you're such a good talker" and "Well okay, I know you don't love me / But you'll still be thinkin of me." I walk to work to this song with sunglasses on, skipping as I go.
2.
"Baby Girl," Chloe x Halle
A chill banger, this song has so much movement, but stays rooted and calm. It's simple, it's uplifting, it's the sisters talking to themselves and each other. "Try so hard to let it go…"
3.
"Piper," Kevin Krauter
You're runnin again / I recognize it from the last time." I have hummed the chorus lines of this eerie, resonant song every day since I heard it. I can't get it out of my head or off of any of my playlists. I sing it on runs, when I do laundry. "Cast a spell/ I'm talkin to myself, but I'm not really listenin." POETRY.